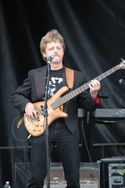 Ron Bowley
-
Bass & Vocals
Ron was born in Cardiff, Wales and  now resides in the Quinte region. Ron has performed in numerous bands over the years and before joining Big Black Smoke, Ron performed with The Sloon Dawgs, a popular Top 40 country group. Ron's talents as a bass player and exceptional vocalist have taken Big Black Smoke to a new level.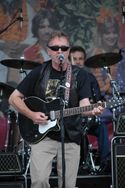 Chris Dunwell
-
Guitar & Vocals
Chris was born in Tottenham, England and came to Canada in the early 1970s. Over the years, Chris has performed in many bands as well as in his solo act. Before forming Big Black Smoke, Chris performed with popular, local act Photograph and was a bandmate of Big Black Smoke's John Paul Murphy.



Gary Peck
-
Guitar & Vocals
Gary hails from the Quinte region. Gary has been playing guitar for many years and is enjoying his current endeavour with Big Black Smoke.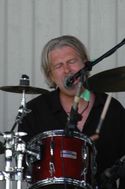 Steve Smith
-
Drums & Vocals

Steve has a long history in making music. Steve was a founding member of notable bands such as Sands Of Time, Bentwood Rocker, and Boojum to name a few. The past decade he has been a member of All You Need Is Love, thrilling Beatle fans in the U.S, Canada, and other international locations to this day. Most recently Steve has brought his talents to Big Black Smoke.