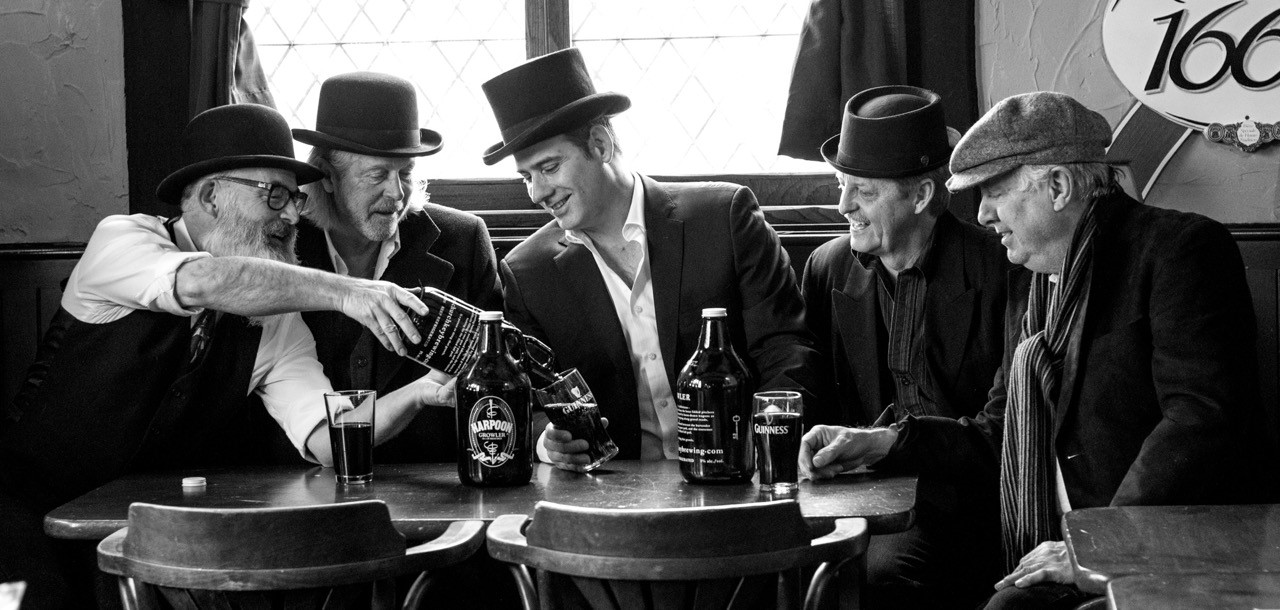 British Invasion with Andy Forgie & Big Black Smoke 
Extra, extra, read all about it! Internationally acclaimed lead vocalist and frontman, Belleville's Andy Forgie, (of Creed, Photograph and All You Need Is Love renown), has joined forces with one of the Quinte regions most popular groups "Big Black Smoke":  in a celebration of the British Invasion & The American Revolution, that is as electrifying as the musical explosion that rocked the airwaves back in the 1960's and early 70's! The band is further complimented by veteran musicians Chris Dunwell (Photograph), Ron Bowley & Gary Peck (  formerly of Ed's Garage) and Steve Smith (The Sands Of Time, Bentwood Rocker & All You Need Is Love). 
When Ed Sullivan shouted those two immortal words "The Beatles!", on that Sunday night, February the 9th, in 1964…the world of popular music would be forever changed! What followed in it's wake was known as The British Invasion: The Rolling Stones, The Animals, The Kinks, The Hollies, Gerry & the Pacemakers, and many others! Not to be outdone, North American acts would soon put their best foot forward: The Byrds, Bob Dylan, Buffalo Springfield, The Mamas & The Papas, The Band & CCR, to name only a few! This music changed the world as we knew it, and resonates as vibrantly today, as when it first dominated the charts of our youth!